MODALITY
VIRTUAL SYNCHRONOUS
DESCRIPTION:
This preparation course is based on the text "the Scrum Guide, The Definitive Guide to Scrum: The Rules of the Game" which is the Scrum Alliance's basis for certifying professionals under the SCM standard.
Candidates are expected to assimilate knowledge in the Scrum Framework involving ROLES, EVENTS AND ARTEFACTS.
The participant is also expected to incorporate Scrum principles and practices such as diligence, patience and commitment to continuous improvement. Scrum is a framework, not a methodology that can be prescribed.
OBJECTIVE:
Generate the necessary knowledge and skills to manage projects according to the "Scrum framework". The learning objectives are:
Lean, Agile, and Scrum

Key competencies of the Scrum Master

Services for the development team

Services for the product owner

Services for the organization
AIMED AT:
Professionals related to the administration of computer application development projects or similar.

PREREQUISITES:
As this is a preparatory course, there are no prerequisites; however, it is recommended to have at least an undergraduate degree in computer science, management or process engineering and at least 4 years of experience in development and coordination of project teams.

METHODOLOGY:
Masterclasses and participatory classes will be given based on the following documents:




Scrum Guide, scrumguides.org

Agile Manifesto, four values and 12 principles, agilemanifesto.org

Scrum values, scrumalliance.org/why-scrum/core-scrum-values-roles

Scrum Alliance Scrum Foundations Learning Objectives
The classes will correspond to a 50% of the time in review of subject matter, concepts and creation and creation of knowledge, the other 50% will be practical.
CONTENTS:
LEAN, AGILE AND SCRUM
a.Scrum Theory
b.Scrum Roles
c.Scrum events and artifact transparency
d.Sprint and its increments
e.Sprint Planning
f.Daily Scrum
g. Sprint Review
h.Sprint Retrospective
i.Product Backlog
j. Sprint Backlog
k. Definition of Done
SCRUM MASTER COMPETENCIES
a. Facilitationb. Coaching
SERVICES TO THE DEVELOPMENT TEAM
a. Scrum Master as a Lead-Server
b. Value of development practices
PRODUCT OWNER SERVICES
SERVICES TO THE ORGANIZATION
a. Overcoming obstacles
b. Coaching the organization
EVALUATION:
At the end of the training there will be a knowledge test, based on the Scrum framework, by means of a platform, which implies the issuance of a certificate of achievement under the Scrum-Agile standards, minimum passing grade 75 (according to Scrum Alliance).
Materials
Course brochure

Access to course E-learning platform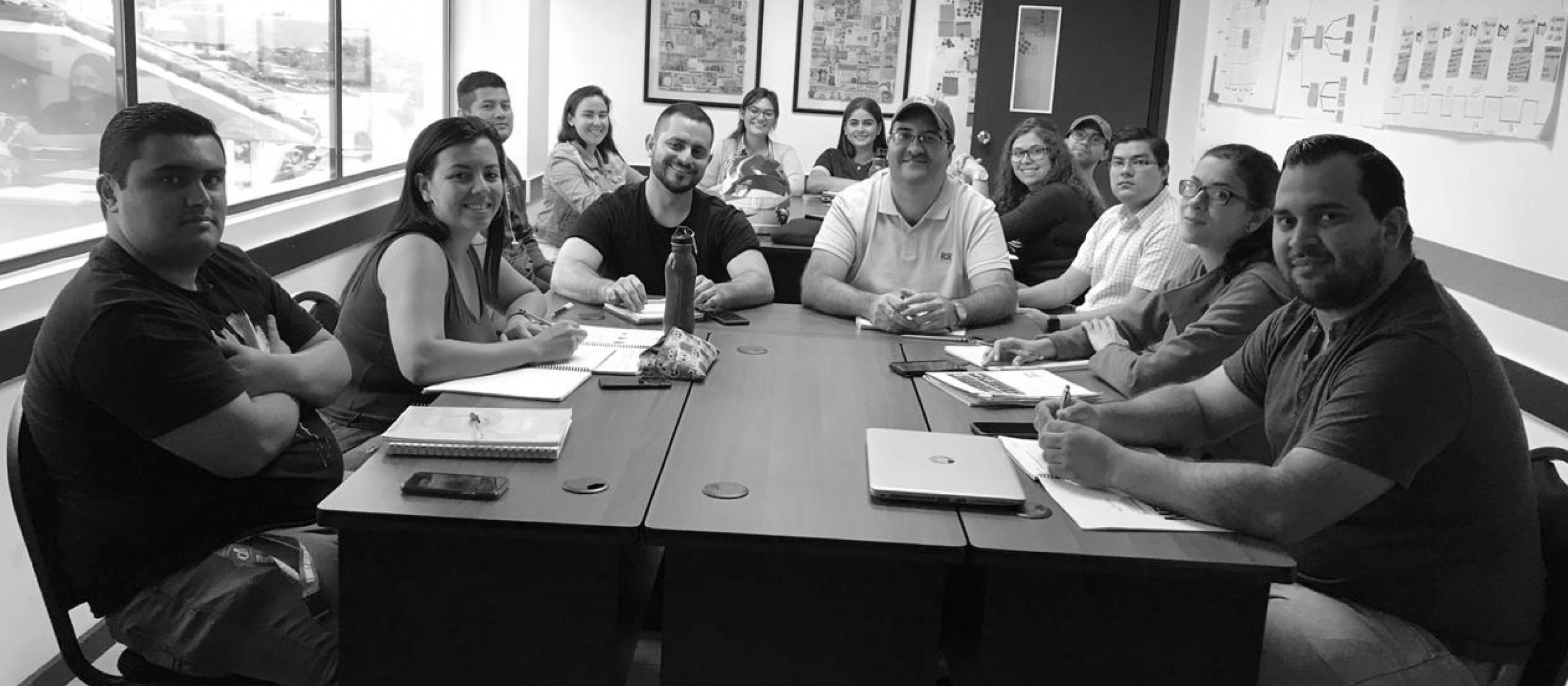 The success or failure of an organization is due to the effectiveness of the leader; this is the rule rather than the exception. The leader is the one who imprints the lifestyle on the organization. This is as much in direct positive action as it is in direct positive action.
We have
an online learning system