DESCRIPTION:
Systems Design es un taller de dos días que integra experiencias en el aula y en el lugar en una instalación anfitriona para aprovechar el conocimiento y la experiencia adquiridos en el taller DISCOVER EXCELLENCE * y se enfoca en los diamantes de Sistemas y Herramientas en el Modelo Shingo ™. Comienza explicando que todo el trabajo en una organización es el resultado de un sistema. Los sistemas deben diseñarse para crear un objetivo final específico; de lo contrario, evolucionan por sí mismos. Los sistemas impulsan el comportamiento de las personas y la variación en el comportamiento conduce a la variación en los resultados. La excelencia organizacional requiere sistemas bien diseñados para impulsar los comportamientos ideales que se requieren para producir resultados sostenibles.
En este taller, podrás:
• Descubra tres tipos de sistemas esenciales.
• Explore las cinco herramientas de comunicación necesarias para cada sistema.
• Aprenda a crear y utilizar mapas del sistema.
• Comprender el trabajo estándar del sistema y cómo impulsa la mejora.
* DISCOVER EXCELLENCE es un requisito previo para este taller.
¿QUÉ ES EL MODELO DE EXCELENCIA SHINGO?
El Modelo de Excelencia Shingo crea una ruta sostenible hacia la excelencia operacional basada en principios que se siembran en cada empresa para llevarla a obtener mejores resultados. En lugar de probar con técnicas, metodologías y herramientas de forma aislada, el modelo primero crea las bases para la sostenibilidad de la excelencia. El Modelo se basa en tres revelaciones las cuales han sido comprobadas a través de años y años de práctica de las mejores empresas del mundo. Las tres revelaciones son:
Los resultados ideales requieren comportamientos ideales.
Las creencias y los sistemas impulsan al comportamiento.
Los principios nos conducen a un comportamiento ideal.
EL CAMINO DE PXS:
Nuestra visión como empresa nos llama todos los días a ser la empresa de referencia en la práctica, comunicación y promoción de la excelencia. Nuestro modelo, desde el principio, ha sido trabajar junto con los mejores del mundo.
¿Cómo aumentar nuestro conocimiento Lean a un nivel de clase mundial?
Esta pregunta nos llevó a las certificaciones Lean Bronze, Silver y Gold del consorcio compuesto por ASQ (American Society for Quality), AME (Association for Manufacturing Excellence), SME (Society of Manufacturing Engineers) y por supuesto el Shingo Institute. Con nuestros muchos años de calidad, estadística, mejora continua, Lean, Six Sigma, nos acercamos al Shingo Institute para entender cómo convertirnos en un afiliado. Esta última parte del proceso inició a finales del año 2015, y nos llevó hasta el 12 de enero del 2017 cuando se nos comunicó que habíamos cumplido con todos los requisitos.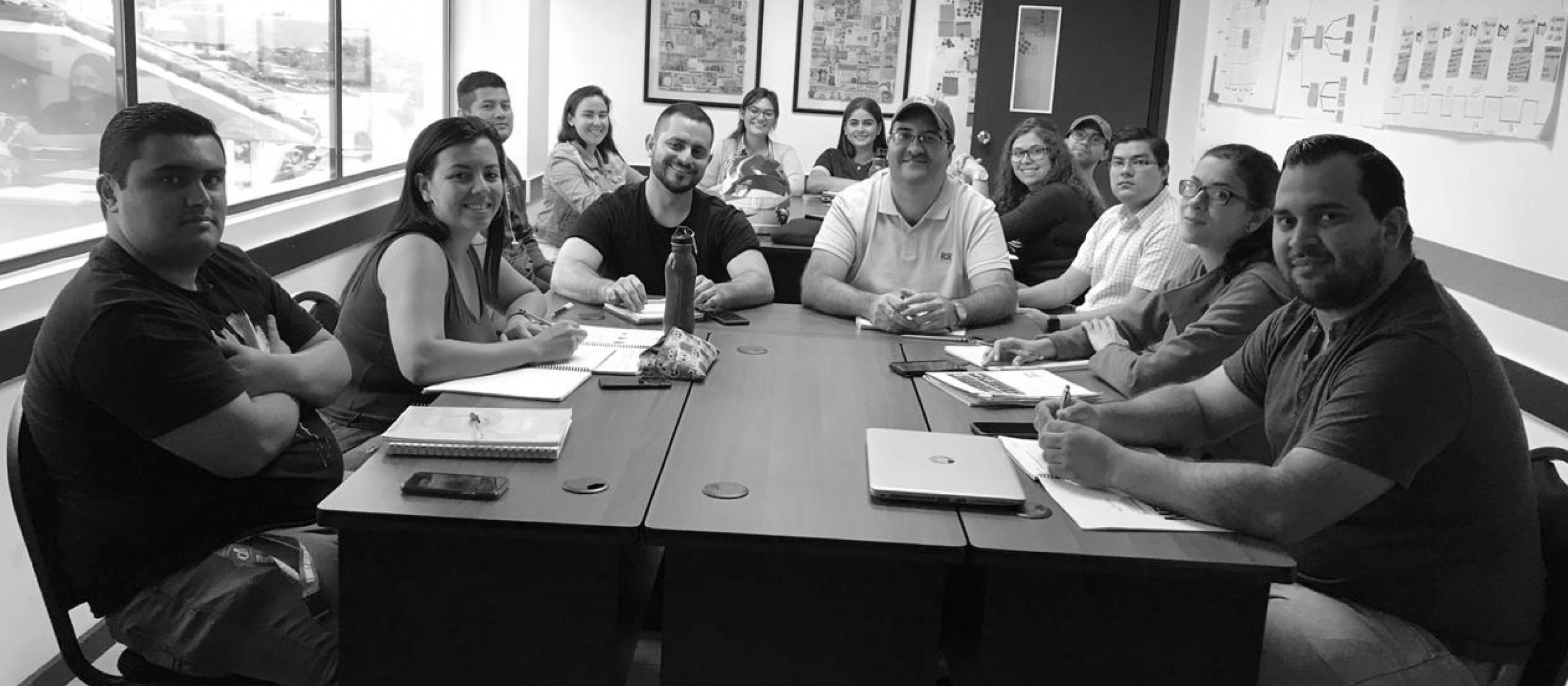 "Excellent course! With no practical experience in this field, I was concerned about whether or not I would be able to master some of the content, particularly the statistics. I recommend the Green Belt course for anyone not only for the manufacturing area but also for the service part in order to improve their skills and opportunities for promotion in companies with a focus on continuous improvement , such is the case of the impact of this course that I attribute a significant percentage to the position I recently acquired in the leadership area of Amazon for Brazil."
Spectacular! This is how to sum up a course of the magnitude of a Green Belt certification given by PXS, since class after class teaches you to explore your analytical, critical and innovative side in order to define, measure, analyze, improve and control any opportunity for improvement that can generate impact within your organization. As a graduate of PXS I recommend 100% each and every one of the certifications based on continuous improvement and I congratulate the great director of PXS Mr. Edwin Garro for the incredible contribution he is making to industrial development (goods and services) in Costa Rica.
My experience in the Green Belt course at PXS was very good, I had the opportunity to learn more about this methodology, and bring it to reality with a project applied in my company that has given very positive results. It is much better when you become aware that all companies need Lean to manage their processes because it opens the possibility to be more efficient, find waste, or the solution to many problems that can cause a great impact in terms of time, money and resources.
Mejora Continua
Dentro del modelo de Excelencia Shingo
Javier González escribió un blog titulado: "Modelo Shingo: Una nueva forma de pensar" donde plantea que para alcanzar resultados ideales requerimos contar con una serie de comportamientos ideales, le invitamos a leerlo en el siguiente enlace:
We have
an online learning system