MODALITY
VIRTUAL SYNCHRONOUS
DESCRIPTION:
The Six Sigma Yellow Belt certification is intended for those in operational roles in the organization who have an interest or need to develop basic Six Sigma knowledge. Yellow Belts can be operational or executive level employees who require an overview of Six Sigma and the DMAIC cycle. This certification has a focus on promoting the concepts and potential use of Six Sigma tools and methodologies within the organization.
OBJECTIVES:
Communicate using Lean Six Sigma concepts.
Relate Lean Six Sigma concepts to overall company objectives.
Use the five-step DMAIC model to improve processes.
Participate in the development or refinement of a project charter.
Construct and understand process maps, Pareto charts, affinity diagrams, trend charts, control charts, and histograms.
Identify the root cause of a problem.
Use failure mode and effects analysis to establish priorities for improvement.
Changes in process documentation and the use of a control plan to prevent reoccurrence.
AIMED AT:

Operational or executive level employees who require an overview of Six Sigma and the DMAIC cycle.
CONTENTS:

SESSION I INTRODUCTION TO LEAN SIX SIGMA
---
A. Fundamentals and principles of Six Sigma
B. Fundamentals and principles of Lean
C. Six Sigma Roles and Responsibilities
D. Team fundamentals:
Types of equipment
2. Stages of Development
3. Decision-making tools
4. Communication Methods
E. Quality Tools and Six Sigma Metrics
1. Quality Tools
2. Six Sigma Metrics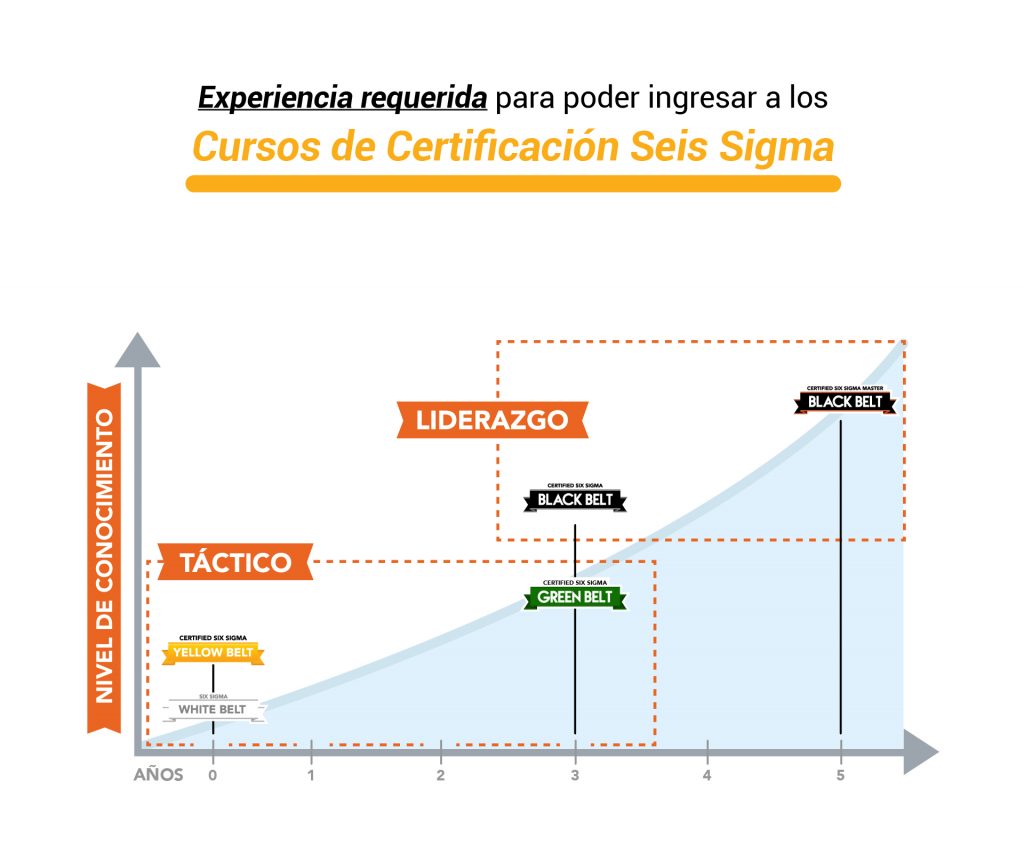 RESOURCES:
Students will have access to the PXS online platform where they will be able to download templates, upload assignments and take quizzes and get their grade immediately in order to improve the learning process.
---
SESSION II DEFINE
---
A. Project Identification
1. Voice of the Customer
2. Project Selection
3. Stakeholder Analysis
4. Process Inputs and Outputs
B. Project Management (PM) Principles
1. Project Charter
2. Communication Plan
3. Project Planning
4. Project Management Tools
5. Project Tracking
---
SESSION III MEASURING (PART I)
---
A. Workshop on the 7 Quality tools
---
SESSION IV MEASURING (PART I)
---
A. Basic Statistics
B.Data Collection
1. Data Collection Plan
2. Qualitative and Quantitative Data
Data Collection Techniques
C. Measurement Systems Analysis (MSA)
1. Definitions of MSA
2. Repeatability and Reproducibility of measurement equipment.
---
SESSION V ANALYZE
---
A. Process Analysis Tools
1. Lean
2. Failure Modes and Effects Analysis (FMEA)
B. Root Cause Analysis
C. Data Analysis
1. Types of basic Probability Distributions
2. Random and Assignable Variation
D. Regression and Correlation
1. Correlation
2. Regression
E. Hypothesis Tests
---
Session VI Implement and Control
---
A. Improvement Techniques
1. Kaizen and kaizen blitz
2. Plan-Do-Check-Act (PHVA)
3. Cost-Benefit Analysis
B. Control Tools and Documentation
1. Control Plan
2. Control Charts
3. Documentation Control
4. Global Vision: Six Sigma and the Organization
---
Session VII Final exam
REQUIREMENTS:

The PXS Yellow Belt certification program includes local certification exam. The ASQ exam for international certification is in English and the fee is paid directly with them at asq.org.
This course awards 2.80 recertifiable units (RU's) applicable for ASQ CQE and CMQ/OE recertification.
DETAILS:
It is not necessary to have work experience to be able to participate in the Six Sigma Yellow Belt course, nor is it necessary to have advanced knowledge of statistics, since it is oriented to the descriptive part.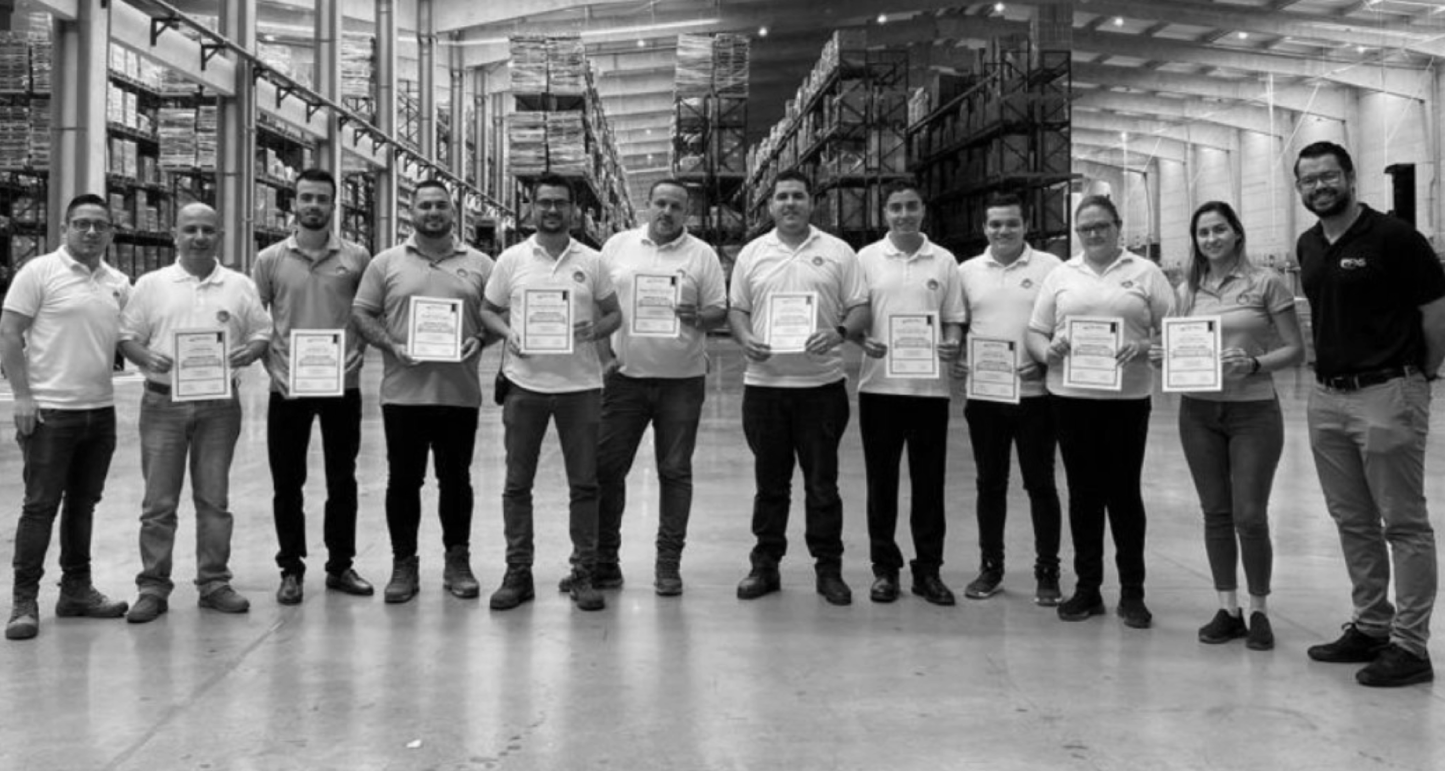 "Excellent course! With no practical experience in this field, I was concerned about whether or not I would be able to master some of the content, particularly the statistics. I recommend the Green Belt course for anyone not only for the manufacturing area but also for the service part in order to improve their skills and opportunities for promotion in companies with a focus on continuous improvement , such is the case of the impact of this course that I attribute a significant percentage to the position I recently acquired in the leadership area of Amazon for Brazil."
Spectacular! This is how to sum up a course of the magnitude of a Green Belt certification given by PXS, since class after class teaches you to explore your analytical, critical and innovative side in order to define, measure, analyze, improve and control any opportunity for improvement that can generate impact within your organization. As a graduate of PXS I recommend 100% each and every one of the certifications based on continuous improvement and I congratulate the great director of PXS Mr. Edwin Garro for the incredible contribution he is making to industrial development (goods and services) in Costa Rica.
My experience in the Green Belt course at PXS was very good, I had the opportunity to learn more about this methodology, and bring it to reality with a project applied in my company that has given very positive results. It is much better when you become aware that all companies need Lean to manage their processes because it opens the possibility to be more efficient, find waste, or the solution to many problems that can cause a great impact in terms of time, money and resources.
This blog is a quick guide to help HR departments choose the right belt certification for the right professional.
We have
an online learning system